WAVE-SOLDERING TEMPERATURE CONTROL OF ELECTRIC EQUIPMENT INDUSTRY
Views: 116 Author: Site Editor Publish Time: 2018-06-11 Origin: Site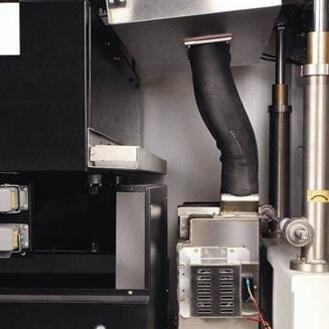 Resolve the PLC temperature control problem of wave-soldering
一、abstract
In order to solve the problem that PLC built-in PID program command cannot meet requirements of temperature control. We propose to use SAT multichannel temperature module. The result turns out that improving temperature control condition, accuracy of temperature control and working efficiency by using SAT100 series.
二、application background
For example as double wave wave-soldering, its control unit are PLC control system, temperature control system, principal axis drive system, gun spraying system, wave system and distance measurement system.
Its working process is described as follows: heating until set temperature in preheating zone and solder pot, start principal axis drive, open detection signal, distance measurement, reach gun spraying spot, start spraying, stop until it is finished, reach wave spot, start waving, single or double wave (adjustable), stop until leave spot and end.
The temperature control system plays very important role in affecting products quality immediately. The requirement of control accuracy is±1℃ for wave-soldering. Most wave-soldering consists of TC sensor, PLC temperature collection module, solid state relay, PLC and heating ring. The most common problems are bad performance of PLC built-in PID temperature control and large temperature fluctuation.
The occurrence of above mentioned problems often causes large surface tension of solder, bad mobility of solder, solder projection and incomplete weld. Also causes bad electrical conductivity and damage to customer profit.
三、solution
The application of SAT100 series' temperature control module can be an effective solution to above mentioned problems. Its system framework is described as follows:
Compared with conventional system, the application of above mentioned solution's advantages are:
Multichannel temperature control integrated inside one module with PID, Self-tuning, one-button automatic module, high control accuracy, built-in heating output and upper lower limit of alarm. Save time, improve efficiency, promote quality and produce more profits.
四、Hardware configuration
PLCSAP200
SAT100
Winpark 4.3inch touch panel
Winpark PLCSAP200
Winpark temperature control module SAT100
五、conclusion
This solution has achieved expected effect in wave-soldering system and improved this system's stability. This system has been running well after its being put into operation. It has been applied on a number of production lines, which improves production efficiency and brings great convenience to users.