VACUUM DRYING OVEN OF OVEN EQUIPMENT INDUSTRY
Views: 173 Author: Site Editor Publish Time: 2017-11-18 Origin: Site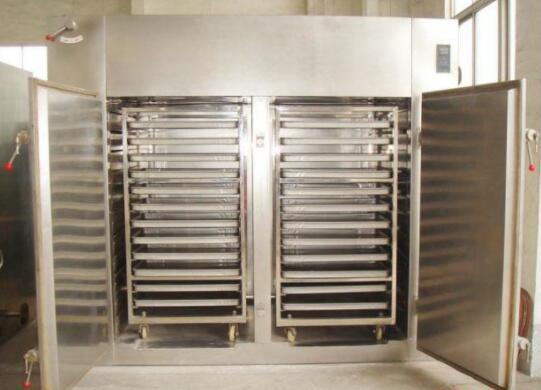 Resolve problem that improving automation requirements of drying industry.
一、abstract
Since 21st century, Information technology acquires rapid development and industrial competition becomes increasingly fierce. Reduce cost and seek product differentiation have been constant demand by numerous oven manufacturers. Winpark HPC series is put forward in order to meet every company's requirements and receives strong market response. HPC series has no programming, convenient extension, stable performance and easy usage.
二、application background
For example, vacuum drying oven, control units mainly consist: feed system, open/close door system, temperature control system and vacuum-pumping system. And working process is described as follows: use feed system, send drying materials to oven, open door, set temperature, open vacuum pump, heat preservation for a period of time, open door and send it to next phrase.
Traditional way is to use relay control, but negative items are complex wiring, complicated logic and inconvenient maintenance. With development of technology, most drying plant use PLC control and use external instrument to control temperature. But it will cause several bad consequences:
1. Compared with same industry products, external instrument has no characteristic, low profit and lack of competitive power.
2. Adopt PLC to communicate with instrument, complex programming and lack of stability.
3. Complex wiring of electric cabinet and time-consuming.
Due to above reasons give damage to order and profit in long term.
三、solution
The application of HPC series' parameters setting function can be an effective solution to above mentioned problems. Its system framework is described as follows:
The application of above mentioned solution's advantages are:
Improve degree of system integration and high level product
Modular temperature control and higher control accuracy.
Simple electric cabinet wiring and save time.
Easy programming and maintenance
四、
Winpark TOUCH4.3 touch screen
Winpark PLC
五、conclusion
This solution has achieved expected effect in Oven industry and improved degree of system integration. This system has been running well after its being put into operation. Now we have made long-term cooperation relationship with many oven equipment manufacturers.