Polyreactor Of Reaction Molding
Views: 77 Author: Site Editor Publish Time: 2017-05-13 Origin: Site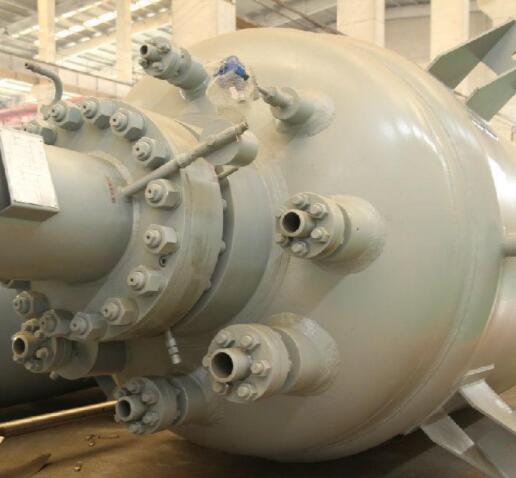 Solve the problem that part of the polymerization temperature control does not meet the requirements
一、 abstract
China mainly imports fibrous material from Europe, America, Japan and other countries for a long time. Under the support of government, fibrous material industry start to make rapid growth movement. Polymerization reaction is the most important chemical reaction unit during the chemical fiber raw material producing. Temperature control effect and mix degree play crucial role in it. Traditional polymerization reaction always uses DCS control system in daily producing. DCS owns PID control, so manufacturer usually conduct PID manual adjustment. Due to long heating time for system, it takes quite long time to acquire reasonable PID parameters, also high requirement for technicians. Sometimes may be hard to find one reasonable parameter. In the end, lead bad control effect and waste of material. Winpark GR818 configuration controller can use one-click self-tuning to solve PID parameter problem in DCS control system and receive widely recognized.
二、application background
For example, polypropylene eye reaction kettle, control unit include: feed system, reaction still, stirring system, temperature control system and other executing agency like electronic control valve. And the working process is like this. First is to use feed system to transfer high purity of propylene and other catalysts to reaction still. And then use stirring system to stir. After material mixing uniformity, warming, starting polymerization reaction. After polymerization reaction is finished, use gear pump to transport to spinning section.
Traditional way is to use integration of DCS control system to control PID. This will cause bad effects:
First, result is not satisfactory and can't acquire ideal parameters.
Second, due to human factor influence, high requirements needed
Third, poor dynamic response and temperature fluctuation frequently
Forth, .may causes safety accidents easily.
Because of above reasons always cause unqualified raw materials, cause serious damage and make bad influence to company operation.
三、solution
The application of GR818 series' configuration controller can be an effective solution to above mentioned problems. Its system framework is described as follows:

he advantages of using above schemes:
Use professional temperature controller, convenient self-tuning and ideal effect
Reduce requirements for debugging and maintenance staff
Make it more easier to link the integration communication function into DCS system
四、hardware configuration
GR818 Series configuration instrument
DCS configuration software of well-known manufacturers
Reaction still
GR818 series configuration instrument
五、conclusion
This solution has achieved expected effect in this chemical industry and improved this system's stability. This system has been running well after its being put into operation. It has been applied on a number of production lines, which improves productive efficiency and brings great convenience to users.