HOT PLATE OF SHOEMAKING EQUIPMENT INDUSTRY
Views: 98 Author: Site Editor Publish Time: 2017-08-08 Origin: Site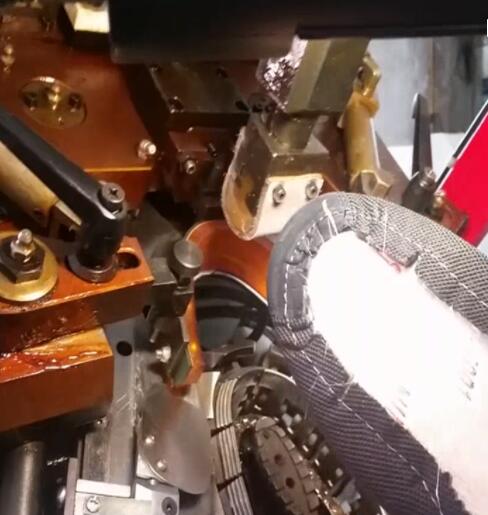 Resolve the problem that temperature overshoot of hot plate temperature control system
一、 abstract
With the development of domestic economy and living standard, people raise higher claim to material. Due to rising of outdoor exercises, domestic sports shoe industry start to develop rapidly. Because of fundamental requirements for domestic shoemaking industry to improving products quality, traditional shoemaking industry loses competitive power to compete with foreign sports brand. Improve abrasive resistance and firmness of sole becomes more and more important. Traditional sole hot plate always causes production of unqualified products because of temperature overshoot.
二、 application background
For example as common sole hot plate, its control unit includes feed system and temperature control system. Its working process is described as follows: use feed system to transport raw material into box, through temperature control system and discharge after a period of time
Traditional instrument heating curve is described as follows:
The occurrence of bad effect: first time, temperature overshoot is too high and easily causes degeneration of glue, even affect shoes appearance.
三、solution
The application of AK6 series, CHB series, XMT series can be an effective solution to above mentioned problems. Its system framework is described as follows:
The application of above mentioned solution's advantages are:
Diminish first time overshoot clearly, improvement of products quality
Reduce cost of production
四、hardware configuration
1、Traditional drying tunnel
2、CHB402 instrument
1. Traditional drying tunnel
2. CHB402 temperature controller
五、conclusion
This solution has achieved expected effect in this shoemaking industry and improved products quality. It has been applied on a number of production lines, which improves production efficiency and brings great convenience to users.