FUSE MACHINE OF PACKING AND PRINTING EQUIPMENT
Views: 89 Author: Site Editor Publish Time: 2018-06-09 Origin: Site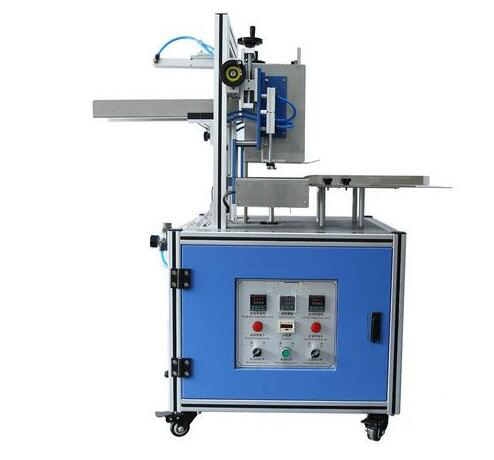 Resolve problem that temperature control and cost control of fuse machine
一、abstract
In order to expend production and cost saving, temperature control require within 3 degree centigrade. We proposed to use CHB series intelligent temperature controller. It turns out that CHB series temperature controller can reduce cost, expand production and control temperature function at the same time.
二、application background
For example, fuse machine, framework form, constituted by three plates, upper plate, lower plate and hot plate. Manner of execution is pneumatic control with hot mould, upper and lower plastic cold mould. The working process as follows: electric heating mode, stable movement, control accurately. According to deliver heat to plastic material by hot melt head, hot-pressing variant meets requirements. The equipment adopts suction plate structure to transfer heat to weld face of upper and lower plastic heating components by electric heating method. Melt the surface and put out the heating plate, then upper plate and lower plate melt, solidify to one.
High requirements to temperature control and cost saving will finally influence products quality of whether temperature control accurate and stable of heated products.
For batch products, the price the temperature controllers directly affect cost.
Most nut hot-melt machine temperature control system consists of RTD sensor, temperature instrument, heating plate, galvanothermy tube, AC contactor and etc. Common problem as follows:
Inaccuracy temperature control
High cost saving of instruments
When above problem happen, unstable temperature control cause failure of thermostat heating, influence the processing effect, reducing working efficiency and etc. Purchase good temperature controller, but increase cost saving and influence mark competitor.
三、solution
The application of AK6 series intelligent temperature controller can be an effective solution to above mentioned problems. Its system framework is described as follows:
Compared with conventional system, the application of above mentioned solution's advantages are:
Digital PID, self-tuning, stable temperature control, wide adaptability and strong anti-interference performance
Fully apply for requirements of equipment temperature control and realize temperature control.
At same time, high cost-effective and reduce cost saving.
四、AK6 series intelligent temperature controller
五、conclusion
This solution has achieved expected effect in this nut hot-melt machine system and improved this system's stability. This system has been running well after its being put into operation. It has been applied on a number of production lines, which improves productive efficiency and brings great convenience to users.