FPR CORRUGATED SHEET OF GLASS INDUSTRY
Views: 76 Author: Site Editor Publish Time: 2017-10-18 Origin: Site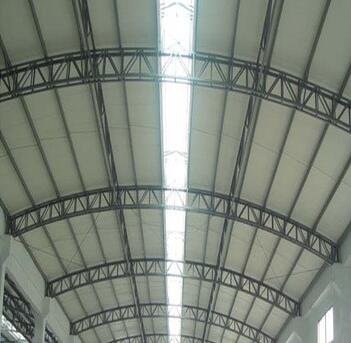 Resolve FPR corrugated sheet quality problem caused by temperature
一、abstract
In order to resolve temperature problem that influences key parameters of FPR corrugated sheet quality. We put forward to use new generation digital configuration temperature controller GR818 series. It turns out that meeting temperature control requirements of FPR corrugated sheet, improving products quality and ensuring the production efficiency by using GR818 series.
二、application background
For example, FPR corrugated sheet, working process is to mix different glass silk with resin and several other materials in the heating platform.
After preheating in the heating platform, it will be transported to working area to heat and mold, then cut shape in cutting room.
The mission of temperature control system in glass fiber reinforced plastic production line is to quick start and stable heating platform inner humidity. Reduce environment temperature and influence of other interference to heating platform inner temperature will directly affect products quality.
Frequently, glass fiber reinforced plastics is consist of RTD sensor, temperature controller, heater and etc. Here are common problems:
Temperature control system adopt ON/OFF control, great fluctuation, frequent start-stop and great power consumption.
While face severe interference, bad anti-interference performance and easily overshoot.
Always burn up because of coil over-heat.
Due to low heating control precision, big deviation of heating platform target temperature makes uneven heating, reduces output, hardly guarantee quality.
三、solution
GR818 series current feedback detection, two-way PID control, solid state relay output and other functions can solve above bugs effectively. Its system frame work is described as follows:
Compared with conventional system, the application of above mentioned solution's advantages are:
Advanced two-way PID and control accurately without overshoot make sure the reliability of products quality.
Import electronic components, great anti-interference performance and good stability make sure steady usage under severe environment.
Current detection function can monitor real-time coil current and ensure safety of production.
四、 hardware configuration
GR818
CT-100A
Intelligent configuration temperature controller GR818
Winpark current transformer CT-100A
五、conclusion
This solution has achieved expected effect in this FRP corrugated sheet system and improved this system's stability. This system has been running well after its being put into operation. It has been applied on a number of production lines, which improves productive efficiency and brings great convenience to users.