2019 Changzhou Huibang Electronics Co., Ltd. Welcomes New Year's Party
Views: 71 Author: Site Editor Publish Time: 2019-01-21 Origin: Site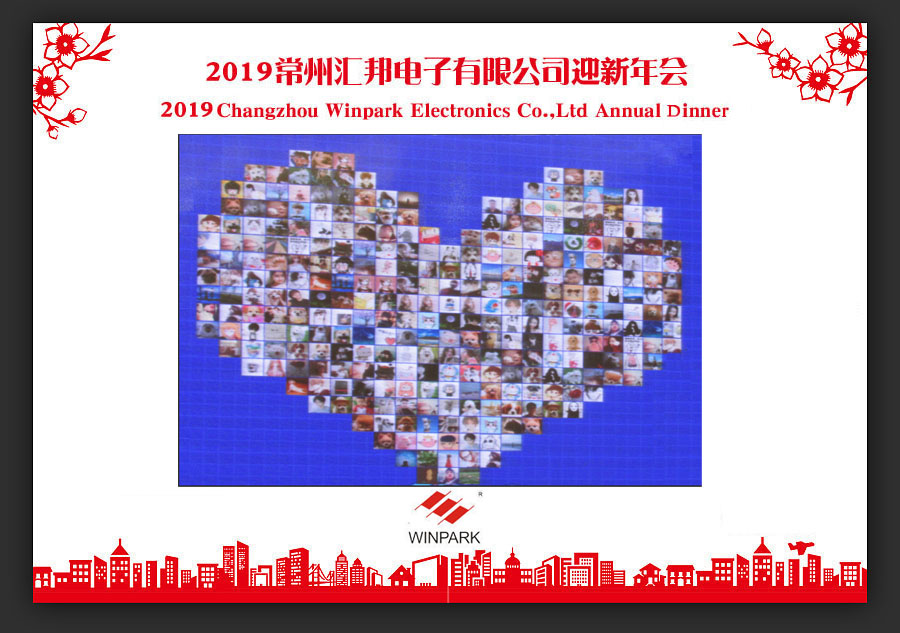 On the afternoon of January 18, 2019, Changzhou Huibang Electronics Co., Ltd. "solidarity and struggle to create brilliant" 2019 New Year's party was held at Haiyang Hotel. Company leaders and company employees gathered together to welcome the arrival of 2019.
In a warm applause Chinese art show officially kicked off.The lovely colleagues brought a variety of different performances, such as solo, dance, cross talk, chorus, essays, modern dances, etc., colorful, colorful, interspersed with interactive games, and with the third-class The selection of prizes, second prizes and first prizes continually set off the climax of the annual meeting. Not only does it bring joy and laughter to everyone, but it also brings colleagues closer to each other. The company's leaders and employees interacted with each other and the exciting lottery activities, so that singing, applause and cheers have been swaying at the venue. The whole party has a climax, showing the joy and harmony of the big family of Changzhou Huibang.
Subsequently, the company always commends outstanding employees, calls on all employees to learn from them, learns their due diligence and hard work in their respective positions, especially the team spirit of the small team! Bao always awarded certificates and prizes to outstanding employees, encouraging excellent employees to take this as a new starting point, make persistent efforts, keep making progress and create greater glories. At the same time, I hope that all employees should follow the example of marching, learn to march, fight for progress, create progress, and build a better tomorrow for the company.
Finally, Bao Zong's New Year's message summed up the achievements of the company in the past year and expressed his appreciation and gratitude to all employees for their efforts in the company's development.The business development in 2019 set goals and sent greetings and blessings to all employees.
Full of pride2018 has passed, and 2019, full of hopes and challenges, has quietly arrived. In the past year, we have smiled, worked hard, and gained. In the face of 2019, we are full of enthusiasm and passion. Let us use our confidence and courage to make a bolder future.